Speaking: Outdoor Industry Summit 2021
Session: Beyond Revenue: Adding Purpose To Your Brand.  
An armchair conversation grounded in PURPOSE. Three founders come together to share insights on business for good – people, planet and profit. Clare Hefferren, Founder/CEO of Callosum – a purpose-driven brand strategy firm for Outdoor Recreation and Mountain Lifestyle; A Colorado B-corp founder, Chris Baker of OneSeed Expeditions, and Holly Woods, founder of Emergence Institute, a purpose-based launch lab. Hefferren will guide the conversation through the conception of the respective businesses; what drives a Founder (the WHY), and how to integrate purpose into every aspect of the business model. Zingers may include Flow state, covid industry pivots, and collaboration.
Moderator: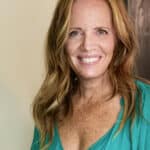 Clare Hefferren,Founder/CEO of Callosum – Elevate brands. Amplify Outdoors. Callosum is a strategic firm that guides purpose-driven outdoor & mountain brands through critical strategic thinking, visual elements, disruptive story creation, and brand marketing resulting in measurable cultivated relationships. Committed to doing business for good – people, planet, profit.As a senior brand builder who's equally comfortable in the backcountry and boardroom, Clare has proven success in understanding the brand life cycle in the outdoor and mountain lifestyle industries. As Founder/CEO of Callosum, her purpose-driven messages create a genuine connection between the consumer and the product resulting in global impact, strong sales, and brand loyalty. Strengths focus on engaging consumers by identifying brand opportunities and innovating products and services into market leaders with extraordinary profits and equal social impact. Away from the desk, she's a lifelong outdoor enthusiast currently located in Vail, CO where she plays as an Alpine & Telemark Skier, Slalom Water Skier, Snowshoer, Trail and Road Runner, Road Triathlete, Road & Mountain Cyclist, Hiker, Backpacker and Stand-Up Paddler. She's a #sophisticatedtomboy.
Panelists: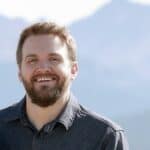 Chris Baker, Founder of One Seed Expeditions – Explore the World. Invest in People. OneSeed is a recognized leader in responsible travel, offering the best in trekking and multi-sport adventures around the world. OneSeed uses the power of adventure travel to extend microloans to small businesses throughout Asia, Africa, and South America. OneSeed has invested in more than 750 entrepreneurs since its founding in 2010 and was recently named a "Best for the World" B Corporation by B Lab, a nonprofit network that certifies companies that meet the highest standards for social and environmental responsibility.Chris is the founder of OneSeed Expeditions, a leader in socially responsible travel. As a student, Chris spent time living and working in rural Nepal from where he launched OneSeed Expeditions in 2010. OneSeed is now a certified B Corp leading hundreds of expeditions in some of the most beautiful corners of the world each year. Chris also co-founded Wayfinder Co-op and Otero Taproom, both of which launched to support and grow Colorado's outdoor industry. Chris was born and raised in West Virginia but now lives in Colorado with his wife and sons.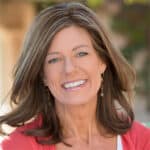 Holly Woods PhD, Founder of Emergence Institute – Guiding Entrepreneurs & Visionaries to Bring Purpose-Inspired Products to Market. The Emergence Institute is a strategic consulting and coaching firm that has a 35 year track record in helping companies create purpose-driven products and businesses that not only impact the world but create sustainable revenue and meaningful work. Using the tested and practical Purpose Flywheel framework, we help you gain purpose precision, mindset mastery and total traction so your business becomes a perpetual innovation machine rooted in purpose so you can live an inspired, abundant and impactful life.Holly, Founder of Emergence Institute, is a visionary who catalyzes what wants to come alive in people and guides them to build their dreams through practical strategies. With 35 years experience, she helps entrepreneurs, visionaries and innovators uncover their nuanced purpose, gain capacities and mindset to attain their unreasonable goals, and align decisions, products and systems around what matters most.
Blogs related to session:
***
About the Summit: 
Held at the SteamPlant Event Center alongside the Arkansas River in Salida, CO.
In-Person Conference space is limited register today – $60.00 includes meals, breaks & really cool swag bag + gear. Plus, after event access to recordings! Register
A Hybrid Live Virtual Conference  – $40.00 includes the opportunity to listen and view the conference like you are at the Summit. You will see the speakers on stage, view their slide decks (if used), and have a way to ask questions. Also, receive a really cool swag bag with gear mailed to you. Plus, after-event access to recordings! Register
The Outdoor Industry Summit is an exploration of growth/scale opportunities, stewardship & education for those operating an outdoor recreation business or nonprofit in the Central Mountain region of Colorado. Others in the state are welcome too! We will combine Central Mountain adventure tourism-based industry businesses and the Greater Arkansas River Nature Association, and diverse community-minded support resources to educate and protect our public lands while still promoting tourism and outdoor adventures to all. We will share the many new state funding resources available to rural small businesses/entrepreneurs to contribute to and/or expand their brands and purpose-driven joint ventures. Finally, this summit will hold the space to collaborate on methodologies to tap into entrepreneurial energy to address community-scale challenges facing our rural area (i.e. workforce, housing, childcare, social inequities, environmental concerns etc.).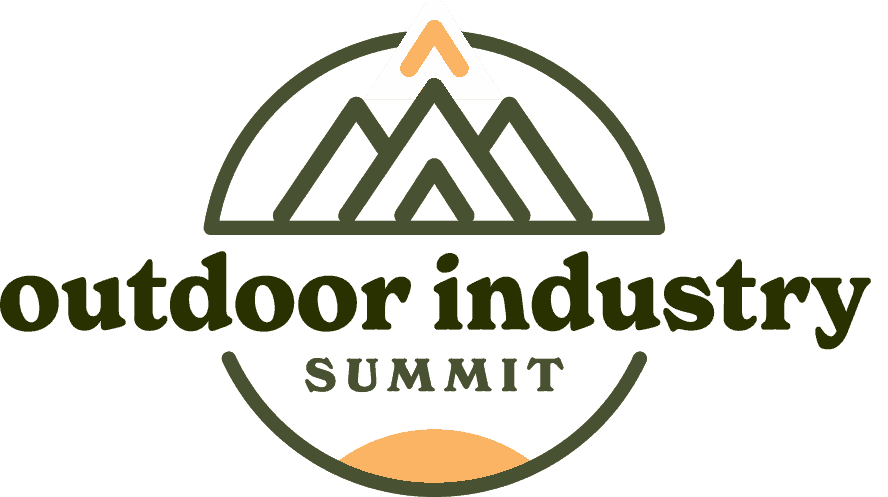 SteamPlant Event Center, Salida, CO – A Hybrid Event. An armchair conversation grounded in PURPOSE between 3 founders. Moderator: Clare Hefferren of Callosum. Panelists: Chris Baker of OneSeed Expeditions, and Holly Woods of Emergence Institute.