Moving Beyond the Average Mom & Pop Ski Shop
Since opening in 1977, Vista Bahn Ski Rentals, a locally owned and operated ski shop, has held a great reputation with current guests based on excellent service; however the general public has little knowledge of them as VSBR had not invested in branding nor marketing. Callosum's goal was to attract first-time customers and to capture those who had experienced service/quality issues with other shops.
A client since 2012, VBSR initially purchased Callosum's Seasonal Boutique Retailer Bundle inclusive a brand assessment and rebuild, web site, signage, collateral, social media, newsletter, blog, and promotional goods. After polishing the brand and marketing materials, the guest database was segmented and utilized for inbound marketing and strategically targeted outreach.
The client has enjoyed a 142% revenue growth working with Callosum. VBSR staff has re-energized the business, increased sales and garnered repeat customers. Client on-mountain visibility has increased due to promo stickers, storefront signage, a bilingual website, and SEO/SEM optimization.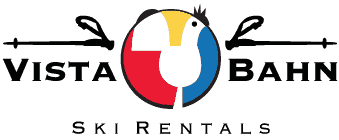 "As a family-owned, one-location ski shop in the global destination of Vail, Colorado, Clare has led the charge by building an integrated marketing program of increased social media presence & campaigns, strategic content, email marketing, and SEO/SEM rankings shoulders above chain-operated retailers with a sliver of their budget. She educates us on the latest trends and tools, and then prioritizes initiatives based on company goals and budget. Our double-digit growth over the past 6 years is thanks to her consistent brand voice, obsession with quality and her personal passion for the outdoors. We hesitate to share our love of her too loudly as she's a needle in a haystack." ~ Sacha Gros, Owner