Have you heard about the Quadruple Bottom Line?
You're doing a lot of the right things… building community, putting out content, and even driving change… but there is a gap between the impact you want to make and the revenues you want to generate. It might be because you're making one of the biggest mistakes I see companies making in the Outdoor Industry.
What's the mistake that's creating the gap? Not being LOUDER in sharing your purpose.
Join Clare: 1st Thursday of each month: 9:00-9:45am mst, complimentary.
Quick check. Here are three key areas you need to maximize:
Website that is optimized for awareness, list building, and conversion
Leveraged Funnels that consistently attract new customers that increase your revenues
Content that reaches and converts your community into raving fans and buyers
The good news is that there is an easy way to get these three key areas working for you quickly. This is why I'm hosting a complimentary workshop for outdoor industry professionals where we'll dive into how to:
Identify your unique competitive advantage, so you instantly stand out from everyone in your space
Communicate your purpose in a way that will drastically increase your revenues by attracting sales from clients who fall in love with your company
Attract more clients by weaving your purpose into your messaging and marketing.
It's Time For Your Business To Make A Bigger Impact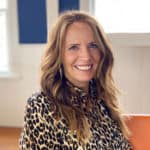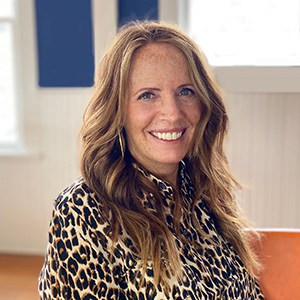 This session is hosted by: Founder/CEO, Clare Hefferren, your purpose sherpa with sass and compassion, who will guide you to understanding the tremendous value of purpose. Beyond being profitable >> Clare will help you bypass the triple bottom line (people, planet, and profit) and go straight to the quadruple bottom line (QBL) to transcend to a humanistic value-adding #4, purpose.
Meet Clare Hefferren
Clare is an insatiably curious, sophisticated tomboy. Founder of @gocallosum + @psiarmaasi ski instructor + flow junkie. Her top two values are curiosity and adventure. She's got a growth mindset and with "kaizen" tattooed on her forearm, she intends to never forget that.
As a CEO and Founder of Callosum, she's equally comfortable in the backcountry and boardroom. Committed to doing business for good - people, planet, profit, profit. Away from the desk, she's an Alpine & Telemark & AT Skier | Slalom Water Skier | Snowshoer | Trail and Road Runner | Road Triathlete | Road & Mountain Cyclist | Hiker | Backpacker | River & Reservoir Stand-Up Paddler | Scuba Diver | Swimmer. This adventure and risk of her outdoor life pour perfectly into holding your vision despite your trembles.
Clare has 30 years of proven success in understanding the brand life cycle in the outdoor recreation space. Her purpose-driven messages create a genuine connection between the consumer and the product/service resulting in global impact, strong sales, and brand loyalty. Strengths focus on engaging consumers by identifying brand opportunities and innovating products and services into market leaders with extraordinary profits and equal social impact. Coupled with brand marketing strategy, content marketing, brand loyalty, brand positioning, integrated marketing, and value proposition, my expertise makes a difference in brand health and ROI.
+++