Owner Kyle, a solopreneur, was opening a new bike shop in Eagle, Colorado. With a county full of bike shops he needed to differentiate. A dichotomy of rebel and sweetheart, he wanted to debunk bike mysteries, rid of the unnecessary bike shop ego that is often experienced, and bring folks behind the counter to learn the inner workings of bikes which will empower the rider. His services would be repairs, consignment, and workshops. With a start-up budget and a short biking season, he needed to see how much traction the new business would get.
Seagull's Cycles purchased a Skim Brand Build and a Global Brand Marketing Bundle.
Much to Callosum's thrill, Kyle secured a retail space mid-project which elevated the scope. Callosum revamped the logo with a palette to match the brand archetypes and anchored it with a tagline. The style guide and accompanying collateral allow Seagull's to work with vendors, create signage, keep costs reduced with digital elements, and engage with his customers. The single-page website launched and welcomed the reader to get to know Kyle and his services. Seagull's Cycles' advocacy-led community engagement, commitment to education, and approachability for family-friendly events are strong differentiators. Kyle and Seagull's Cycles had a stellar riding season and is poised for growth in 2021.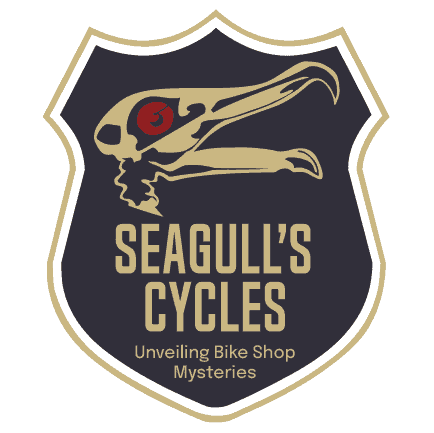 Clare really took the time, patience, and effort to understand me, my vision, and my goals with the brand build. I got confused often and had lots of questions. She always offered understandable answers and explanations. The web team knocked it out of the park on my landing page. At first, I was nervous about the investment of something. The end result and the relationship I built with the Callosum team was worth every penny. They took me from having a business to being in business. ~Kyle Foster, Owner.