Public Speaking Can Be As Zen As Forest Bathing
Communication is essential in all societies and cultures. It allows us to form connections, influence decisions, motivate change, and build trust. Public speaking stands as one of the important and difficult forms of communication, yet is a vital skill. It affects everyday interactions with your work colleagues and can aid you in both personal growth and professional success. Luckily, here at Callosum we get excited about an opportunity to present or speak and can help you level up your speaking skills either as a one-on-one service or by bringing Callosum to your team as a speaker. 
Founder, Clare Hefferren – Keynote Speaker
Clare is a regular panelist and speaker nationwide. While engaging audiences, she combines the branding mindset with positive and strategic action to understand how to effectively market a brand in a saturated, over-stimulated economy. She is known as a straight shooter with an empathetic ear for those needing answers and inspiration.

At Callosum we can help you with speaking in several types of speaker environments including keynotes, interactive sessions, and virtual webinars. We can come to you or you can come to our neighborhood in Vail, CO. We have plenty of fresh nature air for COVID safety.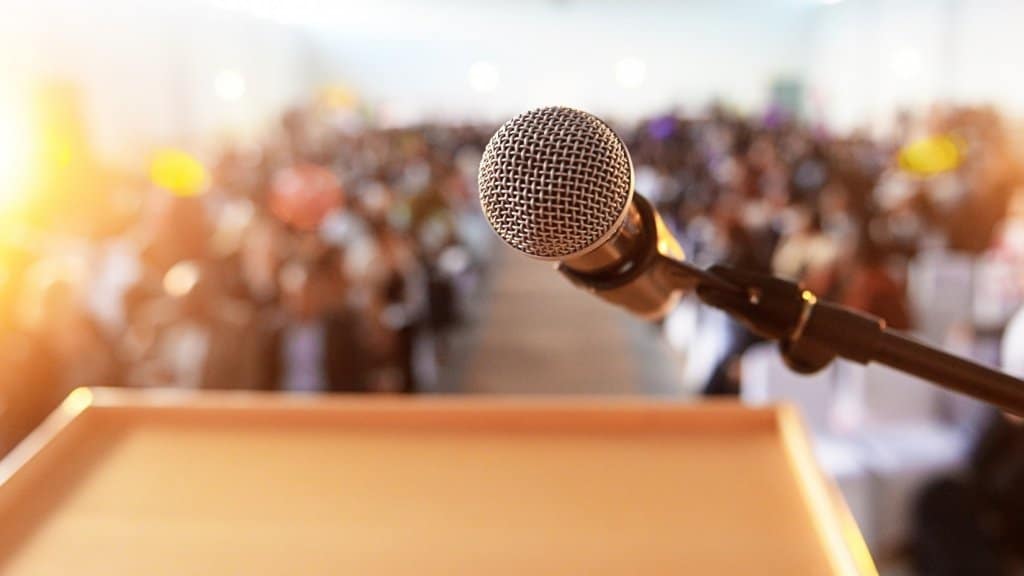 Communication: Get Noticed by Dialing Personal Branding 
Ineffective speakers lose their audience's attention. Bored staff teams disengage and productivity dives. Do you know how to re-engage your audience engaged when you see them dip into their pocket for a cell phone or nod off? Off the stage, if you're not aware of body language positioning, you may be closing off potential conversations. Public speaking is no easy feat. With small adjustments, you can make a dramatic difference in your effectiveness.
We are here to help inspire your brand and audience. Our speaking curriculum centers on building relationships through sharpening interpersonal skills. In addition to the below client topics, all Callosum speaking topics may be converted into group workshops. Here's a snapshot of some of our current topics:
Beyond Revenue
All About Branding
Huck Like You Mean It
Defining Brand Values
Defining Your Brand Archetype
The Human Side Of Branding
Read more about these sessions.

It's time to take the first baby step to improve your communication skills. Based on the content above, comment below on your latest sticking point in terms of being seen and heard. We'll toss the ball back and forth to see if we can solve the puzzle and get you back on the trail to upping your speaking game.